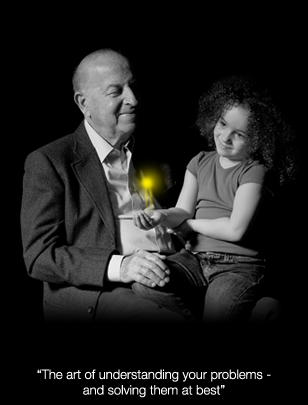 International marketing consultancy and business strategies Codital's experience allows us to guide you, the producing company, through the several phases necessary to becoming part - gradually and correctly - of foreign markets, also preparing you to commercial negotiations with foreign clients or distributors. We value the potential of your company and your products not only regarding the actual or future demands in the various foreign markets, but also foreign or local competitors.
Generic collaboration agreements After carefully analyzing your products' potential, Codital offers you the possibility to join its client network worldwide, becoming your distributor - without any exclusivity requirements . On the other hand, any territory subject to exclusive agreements previously finalized by your company will be excluded by our operations. This level of collaboration can build-up to a perfect collaboration towards specific clients, leading to a partial exchange of information on clients and markets.
Exclusive export agency agreements on a territorial basis Codital is appointed as your exclusive export agent in selected countries handling commercial and marketing policies in the specified territory in collaboration with your export department, and according to your general guidelines. These activities include travelling in the territory regularly, searching, approaching and selecting the most reliable customers in the marketplace, launching special marketing initiatives , distribution of catalogues, promotion, organization of trade shows and events, seminars and workshops for local salespersons.
Codital manages all aspects regarding clients: sending offers, receiving orders and following them up, handling all the necessary logistics arrangements. In general, billing and payment issues are directly handled by you under our supervision - unless Codital is requested to issue invoices, at customer's convenience. We keep you duly informed about market and client situation and developments, appoint local sub-agents, work side-by-side with the most potential customers with the aim of establishing possible exclusive agreements under minimum annual budget requirements. The main goal remains to increase sales in the long term, to establish a strong relationship with solid customers, to build the best image about your brand in the specific market. Transparency and constant information exchange are crucial for this kind of collaboration.
Exclusive Agency/Distribution agreement on a territorial basis Under an exclusive distribution agreement in specified territories , Codital not only handles all activities as mentioned above, but also handles all issues related to billing and payments. In this case, Codital has greater margins of freedom in choosing the most efficient commercial and marketing policy in each specific marketplace - even though it maintains a constant and profound collaboration with you in order to reach your objectives.
Agreements for handling your export department Codital is a flexible and well organized structure specialized in foreign trade with a deep knowledge of international markets and their general practices and rules. Your foreign trade business can be handled entirely by Codital according to your general directions. In this case, international clients are contacted directly by Codital in its capacity of your official export department. you will only have to concentrate and invest in product R&D and manufacturing , while Codital handles all the commercial side of your business abroad passing on to you all critical and sensitive information on clients and markets.