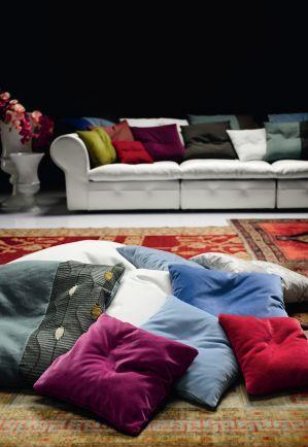 BEAUTIFULLY SIMPLE

Formal severity, melting in the softness of colors and materials, and mellowing in the attention to details enriched by a finely tailored manufacture. Comfort and sobriety meet to satisfy - in all declinations - the most demanding needs: the secret is in the details, either functional or merely aestethic.

High quality collections, result of thorough research, creativity and careful planning, for a product aimed at the sophisticated and trendy customer, who at the same time looks for reliability and comfort.

The natural consequence are two collections united by innovation and versatility, though featuring different characteristics.

MADRID BERLIN:
three different types of armrest (16 - 23 - 32 cm);
same comfort - with feather and featherless upholsteries;
three different backrests: regular - fashion - recliner, where the reclining gear rests in the cushion, rather than in the rigid frame. This makes maintenance extremely easy enabling the replacement or the repair of just the cushion, rather than the whole frame;
reversible, also in the leather version;
bed: each model has its own high quality bed.

ISTANBUL VENICE:
round and soft, smoothened lines, in a modern reinterpretation of the classic style;
extremely customizable;
wide variety of accessories;
SOTTOSOPRA - literally, UNDER/OVER: it is the new concept of reversibility, where the cool linen has been paired with a stretch fabric, to change in a moment the look and feel of the sofa - and of the room. Available on a selection of sofa, bed and accessories (cushions and pouf) of this collection.