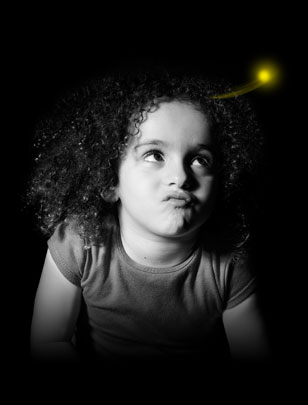 March 2016

POSSONI AT L+B FRANKFURT - HALL 6.1 - B74

Possoni exhibits at Light + Building Frankfurt during March 13 to 18, 2016.
HALL 6.1 - B74

March 2016

LIGHT & BUILDING - MARCH 13/18 - FRANKFURT

Come visit us at Light & Building in Frankfurt - March 13 to 18

We will be there with:

POSSONI HALL 6.1 - B74
ILMAS HALL 4.2 - J10
MODO LUCE HALL 1.1 - E50
EUROLUCE HALL 6.1 - C39



Hide gallery

October 2015

ARIZZI AT CROCUS 2015


ARIZZI exhibited at Crocus 2015 some of their latest creations.

A warm thank you to everybody who visited our booth.

Download here the list of the items displayed at the Fair.

Updated catalogues and pricelists can be downloaded from the Reserved Area of Codital web site.

Register NOW if you did not receive yet your personal access codes.


Hide gallery

May 2015

POSSONI AT EUROLUCE MILAN AND INDEX DUBAI 2015

Two important events for POSSONI in April and May 2015.

POSSONI has been exhibiting at Euroluce in Milan and at Index Dubai, presenting new prestigious models that enrich this brand's offer for luxury contracts and prestigios residences.

While waiting for the last shootings to be ready, a preview of the NEWS EUROLUCE catalogue featuring the new models is already available for download in the Reserved Area of this web site, together with its pricelist.

As soon as all pictures are ready, the final NEWS EUROLUCE Catalogue and pricelist will be uploaded in the Reserved Area of this web site. So stay tuned!

If you do not have your password yet, please register to get one.



Hide gallery

November 2014

CODITAL, MADE IN ITALY LIGHTING LANDS IN CHINA

Guangdong (China) – Good news about made in Italy in China: Huayi Lighting Group (Guzhen, Guangdong - the undisputable lighting center in China), one of the major lighting groups in China with more than 5000 employees – opens its International Brands Division on November 14-16. The event will feature the new project of 350,000 SQM of exhibiting space(Lighting Plaza Mall) in Guzhen, planned for opening within end 2015, to be used as launch pad for those international brands interested to penetrate the whole Asian market, with the logistics and commercial assistance of Huayi Lighting Group. At the same time, the first three showrooms totally devoted to prestigious import products will open in Guzhen, Beijing and Shanghai. AICE - the Italian Association of Foreign Trade – reports that involved in this ambitious project - and guest – is a large group of primary manufactures of prestigious classic lighting coordinated by Codital srl, Milan, leader for more than 40 years in the promotion of made in Italy, who made this cooperation possible. Among the guests, besides the local authorities, are the director of ICE Paolo Quattrocchi and the representatives of the Italy-China Chamber of Commerce of Canton, as well as press, designers and VIP clients. (agiellenews.it)

October 2014

CODITAL AT CROCUS 2014 WITH ITALAMP – MOSCOW, OCTOBER 15-18

In their capacity of sole agents of Italamp for Russia and Ukraine, Codital will be at Italamp's booth at the 10th edition of Moscow Crocus Expo I Saloni Worldwide, during Oct. 15-18, 2014 - the best of home design in Moscow.

You can find Italamp at Hall 7, booth C12-D23.

Let yourself be inspired by the warm, elegant and refined home feeling created by Italamp.

Meet Codital's Andrew Fishman and Dmitry Lipatov, who will introduce you to Italamp's new collection, created to surprise and amaze you.

For free entrance to the fair, click here to download the form: print it, fill it in and take it with you at the show. At the Reception of Hall 2 you will get a free entrance ticket.

Hide gallery

December 2013

MERRY CHRISTMAS AND HAPPY NEW YEAR

Dear Customer,

Thank you for the business you have entrustaed us with during this 2013.

Thank you for the support, the trust and the cooperation.

Might the upcoming 2014 be a year of success, with an ever growing and strict cooperation.



October 2013

ITALAMP, MANGANI AND POSSONI AT CROCUS 2013

This year, too, Patina booth at Crocus is enriched by the sinergy with prestigious partners:
Italamp, Mangani and Possoni bring fine lights and accessories.

Crocus Moscow - October 16/19, 2013 - Patina Booth - Hall 11 E20 F23



Hide gallery

October 2012

ITALAMP AT CROCUS EXPO, MOSCOW



Codital invites you to the presentation of Italamp new models at Patina Booth.
Crocus Expo - Moscow
October 10-13 HALL 11 E20 F23



Hide gallery

PATINA

Revisiting tradition through contemporary lines, PATINA presents its new 2011 collections and catalogue




PATINA's skills and uniqueness lie in the excellence of the decoration technique, thanks to which new raw wood becomes an authentic piece of art, astonishingly beautiful and with an antique flavor: the furniture pieces become dreamful objects, poetry masterpieces one should be capable to properly read and interpret.

Countering the ever growing simplism and aesthetic minimalism that almost obliterates colors, Patina offers exclusive pieces, unique and with a high intrinsic value – warm furniture with polychrome decorations, perfectly balanced.



REVOLUTION AT PINTON'S

Switching over to the upholstery world


PINTON enters a new era switching over to a world of endless combinations, with upholstery playing a pivot role in their whole production program.

The two new lines - MADRID-BERLIN and ISTANBUL-VENICE collections - are each inspired to a specific concept: rationality for the first, modern romanticism for the latter.

The result is a variety of choices and innovative solutions, with the aim to offer the client maximum versatility.